It began in the '80's….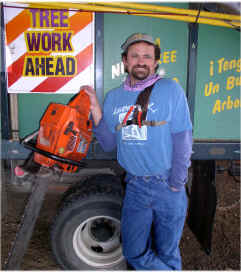 Rand Erway loved trees and being outdoors. He also loved a challenge and to take risks, so what better profession than to be paid to climb trees with big chainsaws?
Rand formed the Limbwalker company in the mid 1980's and has been licensed since 1990. Rand was very knowledgeable about all aspects of trees – pruning, preservation, health, aesthetics as well as how to climb and remove trees and stumps. He trained his crew to be able to handle just about any tree' emergency' safely and efficiently.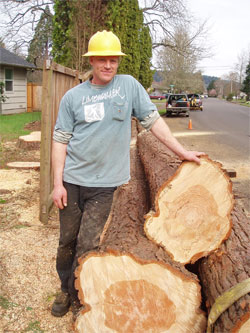 Since 2006, after Rand's untimely death, Carl Berg took over operation of the business and bought it from Rand's wife.
Look up – and you may see the Limbwalker crew atop 150′ trees, grinding 6′ stumps or artistically pruning trees, in and around Corvallis.