Removing Trees
Because so many trees in the vicinity of towns are in inappropriate places, or are in poor condition, or are otherwise undesirable, we frequently are in the business of tree removal. We have the expertise, experience and equipment to handle any size tree in nearly any location. Some trees required the use of a crane to be removed safely.
Limbwalker removed a large maple tree on a residential street wedged between two houses. This tree was dying from the inside out and posed a threat to owners and neighbors.
Stump Removal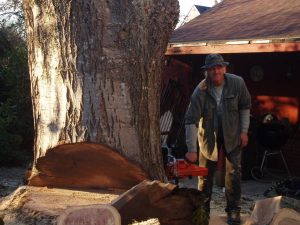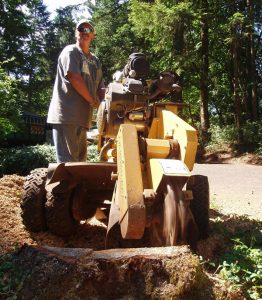 In addition to our core work of pruning and removal of trees and shrubs, our services frequently include the removal of stumps with our grinding machine.